Huttig-Grip
- Welcome to -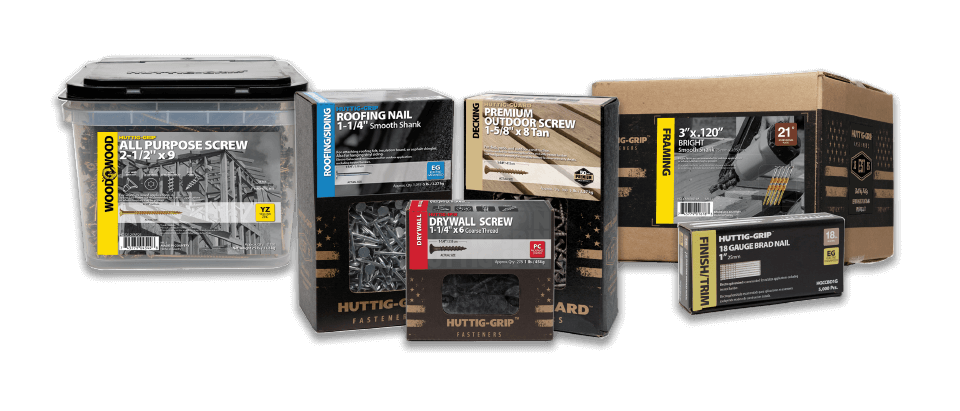 Huttig-Grip Fasteners, the brand to trust for all of your construction fastener needs.
Count on Huttig-Grip Fasteners, the only brand of fasteners that you need for virtually every application, from general construction, to corrosive environments, or for commercial projects.
Nails
Collated Fasteners, Staples, Finish & Trim
Screws
Collated Screws
Huttig-Grip is the core brand for nails, screws and collated fasteners.
Huttig-Guard screws, nails, and collated fasteners are for use outdoors and in corrosive environments, and carry extended warranties.
Huttig-Spin commercial drywall and steel framing screws are made from C1022 wire and must pass multiple rigorous testing standards.
Informative, easy-to-understand packaging eliminates the guesswork from finding the right fastener.
All manufacturing facilities must pass a strict qualification process to review quality, procedures, and adherence to specifications.
Huttig-Grip – the only brand of fasteners that you need on the jobsite or for your business.
Fasteners for Every Application

The complete line of fasteners from one source



How Can We Help You?
If you have questions or would like to request more information, please fill out the contact form.