Huttig-Grip Drywall & Steel Framing Screws
DRYWALL & STEEL FRAMING SCREWS
Some of the most challenging fastener applications include hanging drywall and attaching any material to steel.
Huttig-Grip drywall screws, coarse- or fine-thread, are available in an array of sizes and offer the same reliability as Huttig-Grip nails.
Huttig-Spin commercial fasteners are subject to rigorous testing standards and processes, which extend to the mills and even to the packaging itself. Designed for the pro contractor, Huttig-Spin's high-carbon wire means faster drill time, and fewer breaks for less waste and time saved on the jobsite.
Products include: Drywall to Wood, Drywall to Steel, Light Gauge Steel, Heavy Gauge Steel, Cement/Fiber Cement Board, Acoustic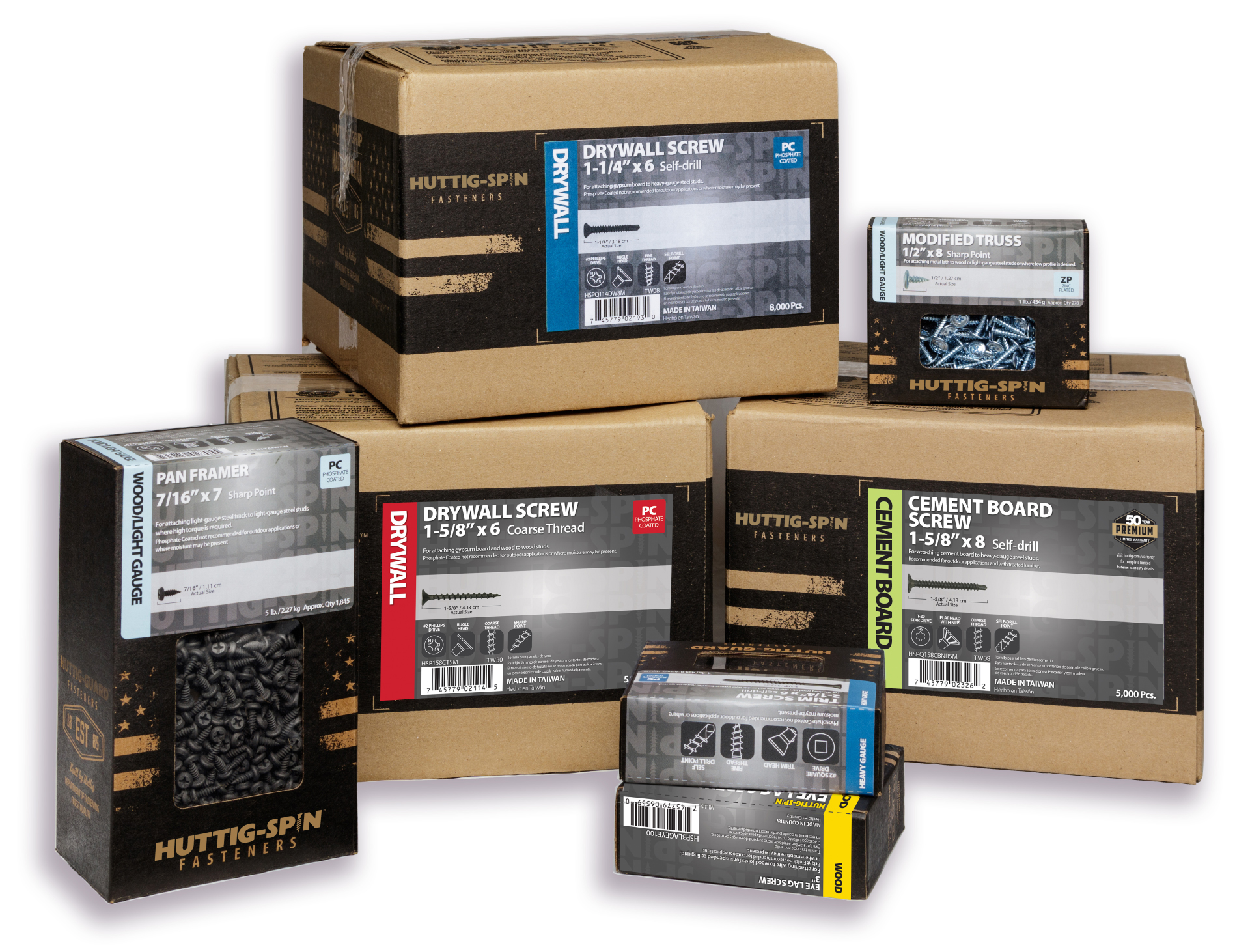 The complete line of fasteners from one source



How Can We Help You?
If you have questions or would like to request more information, please fill out the contact form.